SPACE SCIENCE
Synopsis
Space science which gives on the study of Planets, Solar system, stars, Galaxies and theories of origin of Universe. This book is written for B.Sc students All Indian Universities. The subject matter in this book has been developed keeping in view the actual difficulties faced by the students those who are from rural areas. Student should attempt to tackle them properly for better insight and understanding of the subject. All available standard books on the subject have been referred
for the preparation of this book.
Chapters
Universe

Origin of Universe

The Sun

Stars

Comets,Meteors,Asteroids

Space Terms
Downloads
Download data is not yet available.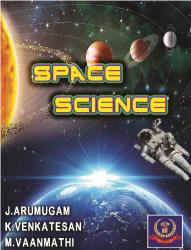 Copyright (c) 2019 Royal Book Publishing
This work is licensed under a Creative Commons Attribution 4.0 International License.
Details about the available publication format: PDF
Details about the available publication format: Paperback
ISBN-13 (15)
9789388413466