How important is English in scientific writing?
Synopsis
Mastering the English Language has always been an important milestone in one's educational journey since childhood. Especially in developing countries, being affluent in English Language also implied better employment prospects. Similarly, proficiency in English Writing has become a measure of quality in the world of research. First level scrutiny of a research article has invariably taken into account how the article was drafted, error-free and understandable.
Downloads
Download data is not yet available.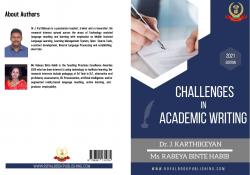 Copyright (c) 2021 Royal Book Publishing
Details about this monograph
Co-publisher's ISBN-13 (24)
9789391131074