OIL AND LIPID FRACTION CHARACTERIZATION FROM OAT (Avena sativa L.) AND COMPARISON AMONG SEEDS: Phospholipids and fatty acids importance
Synopsis
This book provides readers and researchers with some literature review and qualitative analysis on lipid types, i.e., neutral and polar lipids, and fatty acids composition. In the current manuscript, we try particularly to cover some aspects of lipids from plant seeds. As such, this book could be a compendium to relevant
scientists to pursue such research.
Downloads
Download data is not yet available.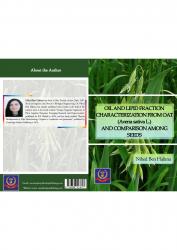 Copyright (c) 2020 Royal Book Publishing
Details about this monograph
Co-publisher's ISBN-13 (24)
9789388413817