HOW LOCKDOWN HAS CHANGED THE WORLD AND YOUR LIFE
Synopsis
Self-isolation, Isolation, Solitude, Seclusion or Quarantine, all of the words have interconnection that is definitely inevitable but there is a prominent yet valuable difference between the change, 'the changed world' and 'the changed life of mine.' When it is the changed world because of Lockdown- "Isolation and loneliness are central causes of depression and despair."― Bell Hooks, All About Love:New Visions. And the changed 'my life 'and to emphasize on it- "Isolation is a way to know ourselves."--- Frantz Kafka. In short, the lockdown capsized the world
thoroughly whereas the same lockdown gave me huge gratification to know myself.
Downloads
Download data is not yet available.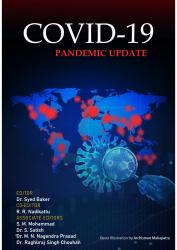 Published
September 29, 2020
Copyright (c) 2020 Royal Book Publishing
Details about this monograph
Co-publisher's ISBN-13 (24)
9789388413879